Design, Development & Research Conference
The 4th Design, Development & Research Conference with the conference theme: Design for participation: connecting disciplines, people and ideas was held from 8-10 September 2014, Cape Town, South Africa.
In the year that Cape Town celebrated its designation as World Design Capital 2014  this conference offered all participants a special opportunity to contribute to current thinking and questioning around design as a catalyst and strategy for social change. At the same time delegates were able to experience the events of the world design capital of which the central theme was: 'Live Design. Transform Life.' to focus on the role that design can play in social transformation.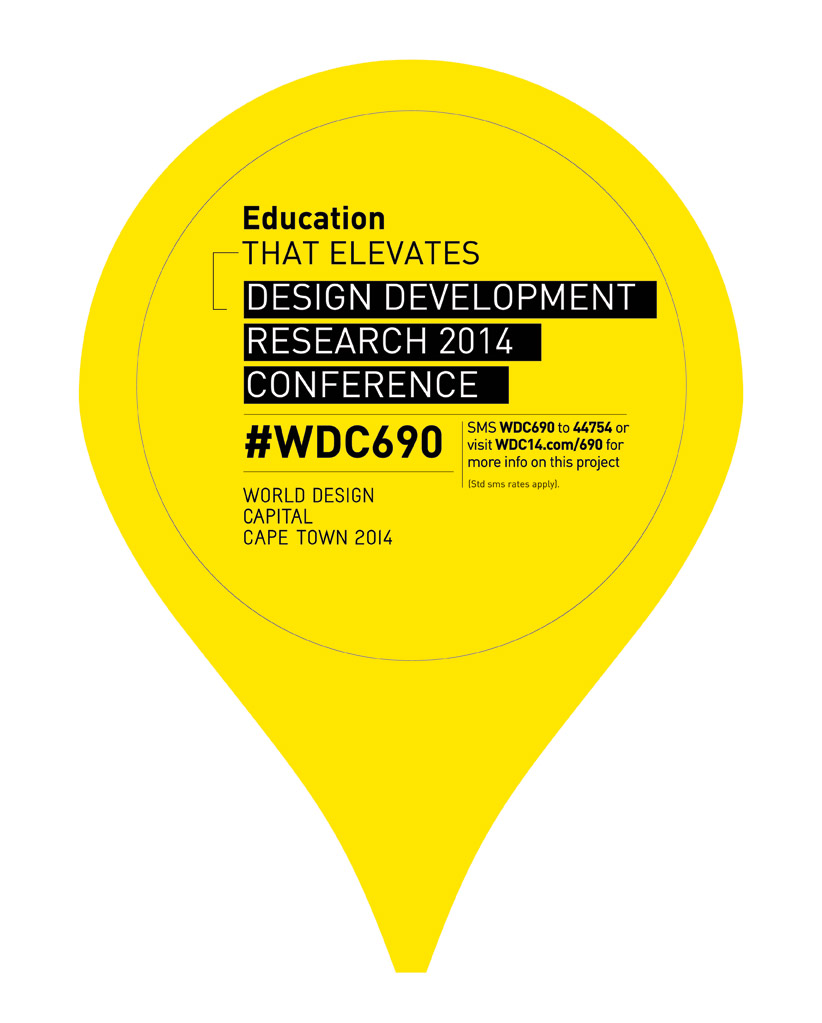 All people who believe that design forms part of their personal and professional ambitions, careers, and activities were invited to participate in this multi-disciplinary conference.
The conference had many papers, seminars and workshops that were aimed at academia and professionals. This allowed the sharing of knowledge and best design practices across multiple disciplines. There was also a dedicated session for innovative work being done in the field of Biomimicry – an emergent field of design that draws on 3.8 billion years of natural research and development.
A number of campus committees collaborated in organising the conference, including the scientific, logistics and events committees, and supported by CPUT's dedicated WDC 2014 coordination office, called imaginethat*
Target Audience
All people who believe that design forms part of their personal and professional ambitions, careers, and activities. These included designers, researchers, engineers, scientists, managers, environmentalists, entrepreneurs, educators, consultants, technologists, government officials, IT specialists, systems architects, media specialists, architects, planners, developers, artists, etc.
Student Symposium
2014's conference provided students with the opportunity to present their work to a diverse audience in the form of a student symposium, and to engage with local and international DDR scholars, artists, practitioners and experts as part of the broader event. The symposium consisted of paper presentations and interactive panel discussions focusing on topics relevant for BTech, graduate and postgraduate researchers in design, research and development. The aim was to offer a creative and friendly forum where novice researchers could discuss and help each other with their topics.
DDR received and reviewed contributions from many interested persons – the symposium was free of charge and open to all under- and postgraduate students. 
Conference Chair Welcome Message
Dr Stuart C. Warden
DDR 2014 Conference Chair
Dr Warden posted the following welcome message:"On behalf of the DDR 2014 organising committee, I would like to welcome everyone registered for the Design-Development-Research conference and to Cape Town, South Africa. This World Design Capital 2014 event is hosted in the District 6 Home Coming Centre. This is a historic occasion as the Cape Peninsula University of Technology, situated in District 6, hopes to forge and build future links with all communities.
From the outset we worked along the lines of the WDC 2014 motto where our focus is largely on communities, basically how design can assist social change. We have chosen a great theme, Design for participation: connecting disciplines, people and ideas. For this to be made possible, we have invited great keynote speakers and we are also thrilled with the many interesting papers submitted. We are sure these will bring new ideas and messages to all the delegates. The final programmes are on this website and we sincerely hope both, the Student symposium and Conference will be well received.
Finally we urge all delegates to arrive early and to bring along their acceptance/invitation letters as well as payment documentation to speed up the registration process as we need to register many delegates before the opening of the conference on both days at 08h30, by the Dean of the Faculty of Informatics and Design, Prof. Johannes Cronje.
Thank you"
2014 Conference Tracks
Click on each theme to expand tracks or click on All